Our Mission: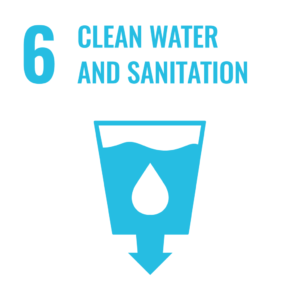 At Axius Water, our mission directly aligns with United Nations Sustainable Development Goal (UNSDG) 6: Ensure access to water and sanitation for all. By deploying products and services that enable our customers to measurably improve the quality of treated water, sustainability is built into the very fabric of our company. Our mission inspires us to look beyond the bottom line and, instead, focus on the health and safety of our planet, people, and communities.
Axius Addresses Three Critical Issues:
1. Help customers reduce harmful levels of nutrients in greater quantities from waterways around the world,
2. Enable customers to meet evolving regulatory requirements, and
3. Address aging infrastructure at wastewater-treatment plants
Oversight Structure and Benefits
Axius Water is guided by a robust leadership team that incorporates sustainability considerations at the forefront of everything we do because we believe that this will drive stronger employee engagement, assist our clients in meeting their sustainability goals, and leave a larger, more positive impact on the global environment in support of the UN mission of clean water and sanitation for all.
Because of this, we established an overarching Sustainability Committee to bring more voices and direct oversight to this imperative, aggregate the investments required to support these ever-strengthening goals, and enhance collaboration across the company in coordinating and managing sustainability initiatives.